Two Rate Increases in 2023 Forecast Rattles Markets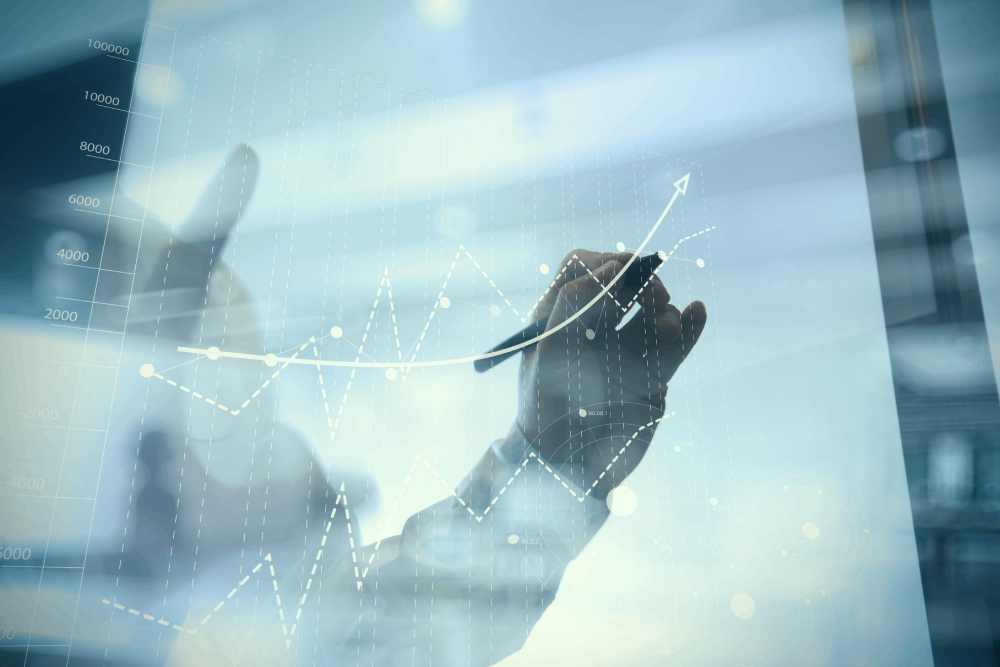 The Fed's surprise last week got markets battered, Indices dropped marginally lower, especially the Dow suffering the biggest loss of 533.37 points, witnessing its worst week since October.
Earlier today Nikkei plunged more than 3% even 4% at one point, following a wall street session ending in the red zone too, despite U.S. Treasury yields dropping it did not help stocks.
Energy and Bank sectors were also hit the hardest in contrast with tech shares as they are marked safer at times of economic turmoil, this is mainly the reason behind the Nasdaq still consolidating compared with the other indices.
The Fed forecasts or dot plots showed 13 out of 18 members seeing rates rising in 2023 VS 7 in the previous fed meeting, shooting up yields on 10-year yields by almost 9 basis points backing up the greenback.
The Fed meeting had been the focus for quite some time in addition to hotter than expected inflation fears, so markets have been on edge in recent weeks if not months, and now that tightening is on the table sooner than expected markets are shook.
*The Dow on Daily Chart at 33,539*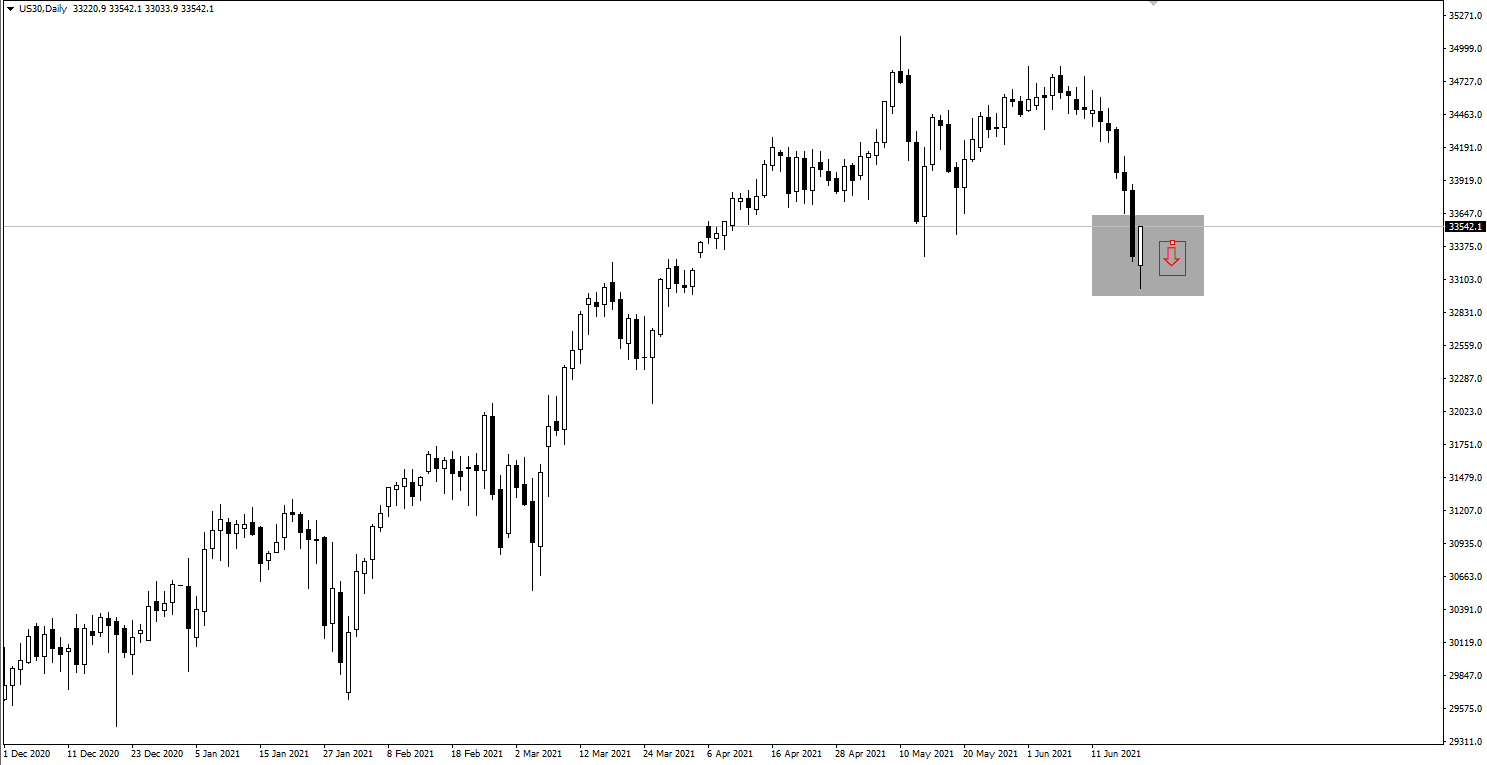 In commodities, Gold saw a six-day losing streak near its lowest level since early May (1760) pressured by a stronger dollar but regained some price action later in the day.
*Gold on the Daily frame at 1777.29*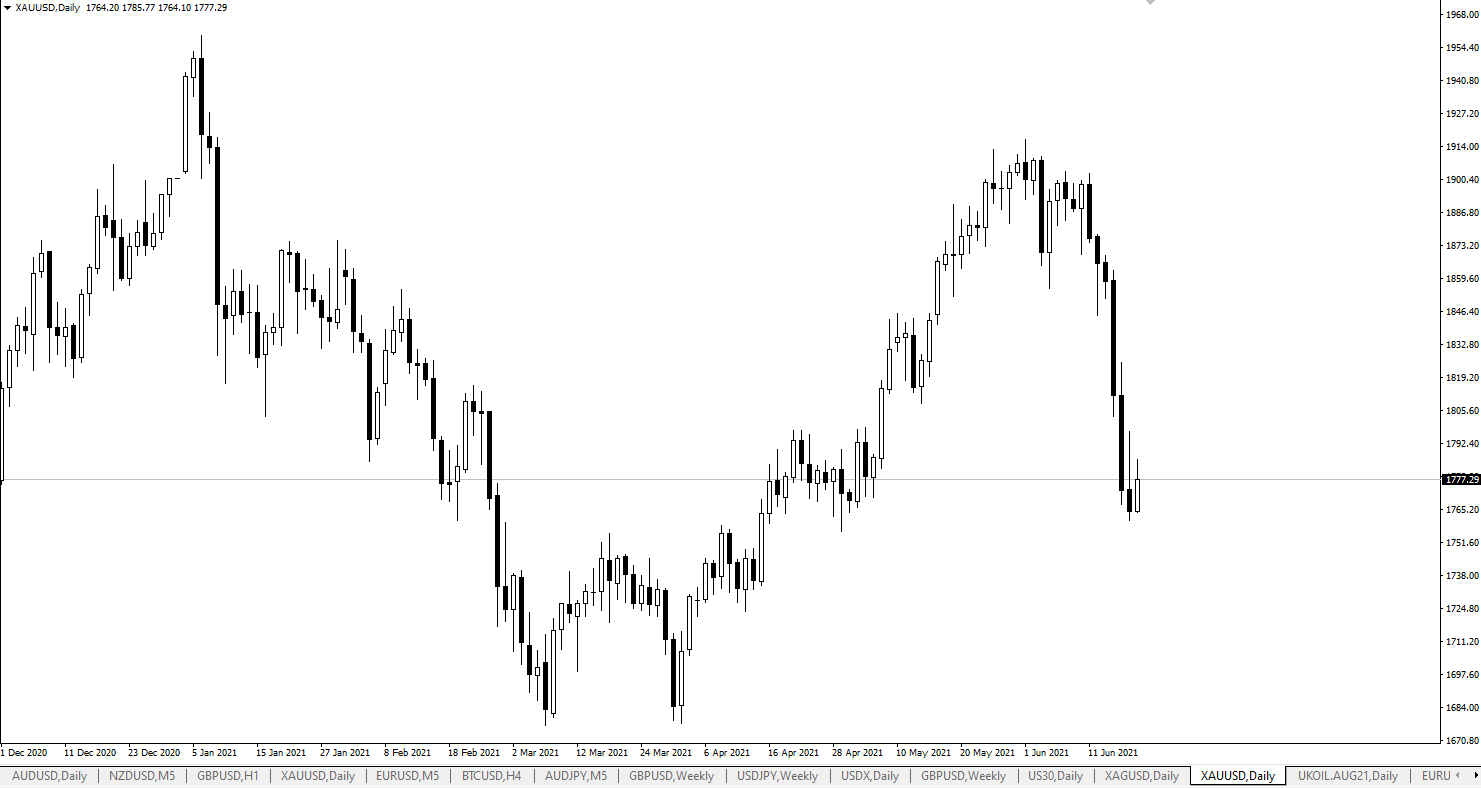 *USD on the Daily frame at 92.06*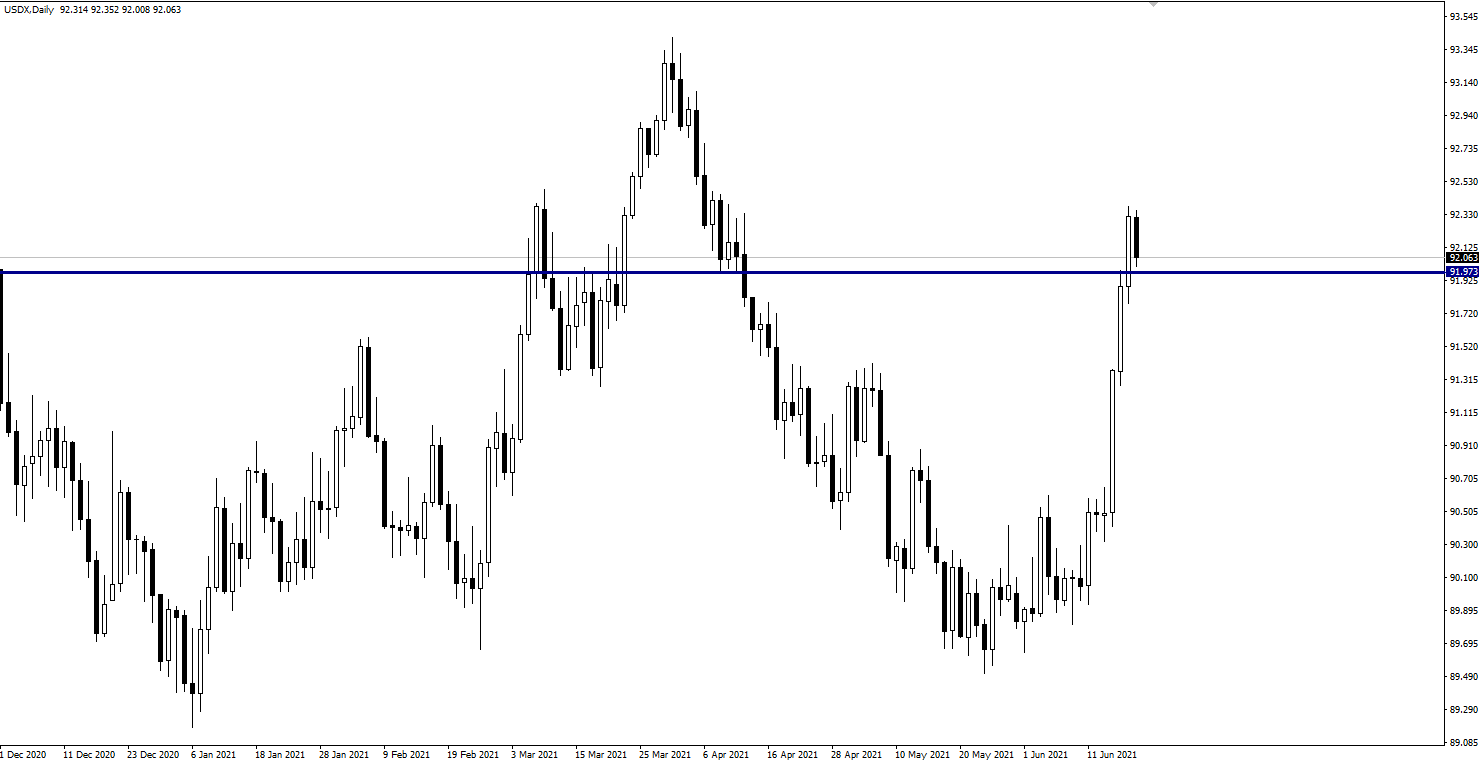 In the above two charts, of the USD and the Gold, you can clearly notice that the USD had an inverse effect with the gold, it also did with other major currencies like the Euro and the GBP, kind of like a pattern. It definitely soared on the Fed surprise while other major currencies, commodities, and indices were amongst losers of the markets.
Investor focus now shifts to second-quarter earnings next month but first more central bank meetings this week.