The Labor Market
Markets this week started off on a good note, hyped by strong U.S. Labor data released on Friday. The U.S. Non-Farm Employment change recorded 531 thousand jobs up from 455 thousand jobs in September. And Average hourly earnings that also hit a 7th consecutive win of positive earnings.
Despite still not reaching the pre-pandemic trajectory, markets priced it smoothly as per usual. A good economic indicator conquest for the largest financial economy. And of course, it's not wrong to cheer this indicator given the shortfall in labor market participation as a whole.
The Fed
The U.S. Federal Reserve bank has officially announced tapering on November the 3rd, to begin starting this month, with $15 billion monthly.
Major indices have shrugged off the tapering announcement which in fact was helping the market sentiment grow, as government-provided liquidity injections were supporting the indices for the past year. But since it had already been priced in for the past few months, and official fed members spoke about it continuously, positive volatility fueled markets for another rally.
The BOE
And from another perspective, it also gave other major central banks a green light for them to start acting on their own monetary policy, though markets were surprised after the Bank of England left interest rates on hold (At 0.10%) despite surging inflation in the UK and Expectations that were pretty imminent on rate hikes. The GBP/USD reversed accordingly and fell sharply below the 1.36 &1.35 handles.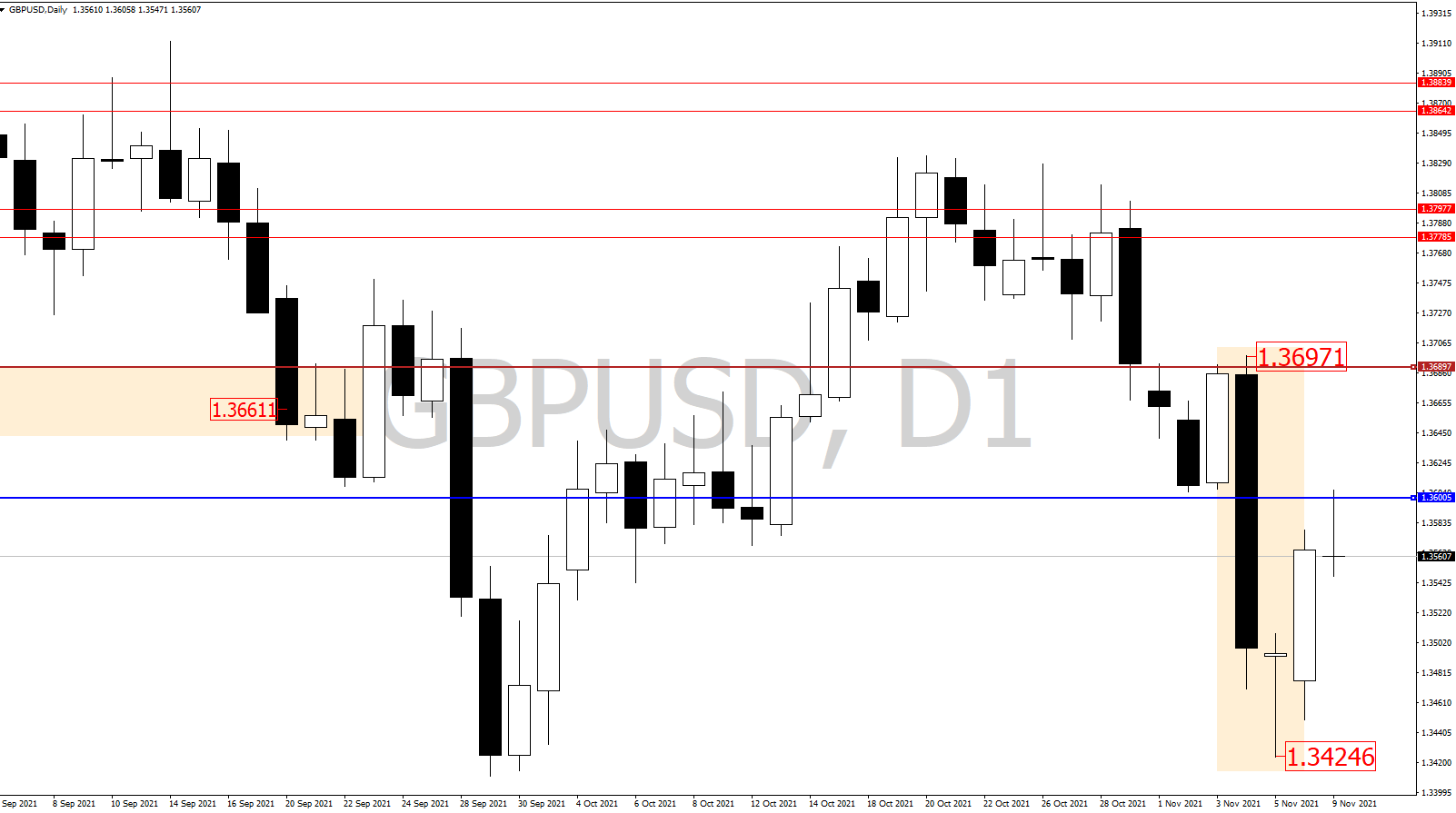 The S&P
Earlier, The S&P and the Nasdaq extended their highest close for the 8th straight session, aside from Tesla weighing on major indices, the rally continues (till date) supported by healthy earnings and the U.S. Infrastructure bill passing whilst another social spending bill is in the books. Sentiment has also been great since the announcement of Pfizer's (up 11%) experimental pill that cuts hospitalization by 89%.
Let's also take in that 2021, is coming to an end and with the holiday season looming in and perhaps the end of the pandemic era? People are ought to continue buying because markets are still going up and everyone is trying to ride the wave but I'd put a pre-Christmas holiday sell-off on my radar just in case.