EU session notes: Euro edges higher amid pressured US dollar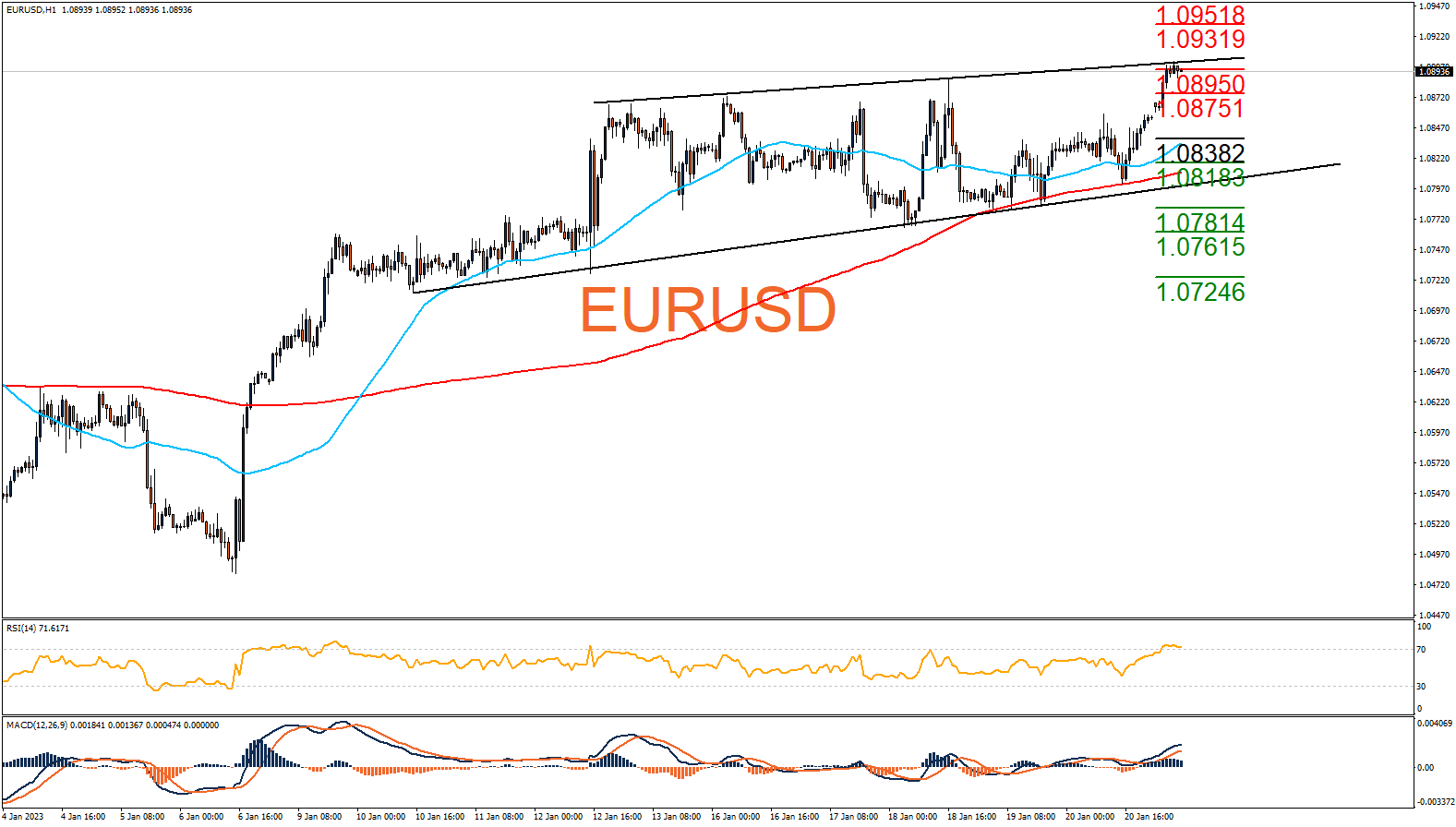 1.On Monday, the Euro reached a nine-month high against the US dollar due to more hawkish comments on European interest rates in contrast to market expectations for a less aggressive Federal Reserve.
2.The Euro reached as high as $1.0903, breaking its recent peak and opening the way to a spike top from last April at $1.0936. This was aided by the European Central Bank's governing council member, Klaas Knot, who said that interest rates would rise by 50 basis points in February and March and continue to rise in the following months. Knot is considered a hawk among policymakers, and his comment was seen as pushing back against recent reports that the ECB would scale back to quarter-point moves starting in March.
3. A Reuters survey of analysts also favored a hike of 50 basis points in March and an eventual top of 3.25%. Investors also have around 50 basis points of US rate cuts priced in for the second half of the year, reflecting weaker data on inflation, consumer spending, and housing.
4.The focus on interest rates will make the Bank of Canada's meeting on Wednesday noteworthy, with markets leaning towards another quarter-point hike to 4.5%, but that to be the end of the tightening cycle there.