Market Brief
Global stocks recover, Especially Asian stocks this morning as Chinese economic data signifies that China's economy is stabilizing with industrial production accelerating by 3.5% vs 3.0% expected. Chinese retail sales also surpassed expectations with a 4.9% jump from its 3.8% forecast.
Liquidity levels remained low this Monday, following the veteran's holiday and a rise in CPI making investors a little wary, cutting off a 5-week streak for the S&P 500.
In the currency market, the USD hovered below its 16 months high, originally lifted on earlier hike rate bets from the red inflation print earlier last week. The greenback against other major currencies fell 0.13% this morning to 95.02 after climbing to its 16-month peak earlier at 95.24.
U.S. inflation hit 6.2%, the highest since 1990, with the labor department reporting broad-based hikes in energy, food and cars, and trucks. With Energy prices rising 4.8% just last month, causing a sharp surge in gold.
In Fact, Gold continues to swing higher testing levels of $1870 resistance but retraced back immediately, though it's still flying past its 20-day moving average making bulls hold steady.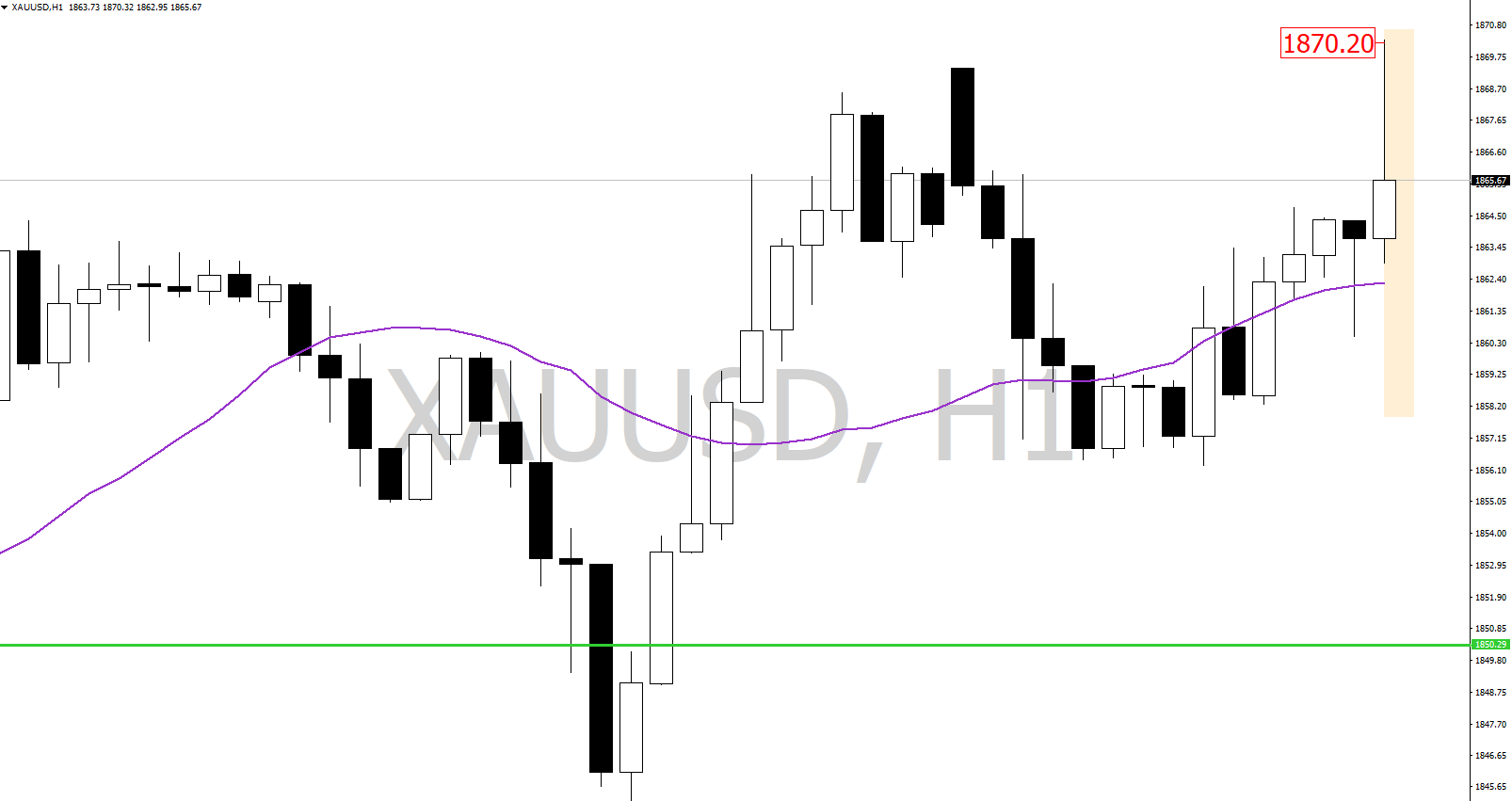 In Oil markets, President Joe Biden's speech about limiting energy prices continues to weigh on the black gold commodity, in addition to other speculations on the release of oil from the U.S. strategic petroleum reserve. Brent fell back to $81.21 a barrel while WTI was hovering between 79 and 80 dollars a barrel.