Omicron Pulls Equities lower
Global stocks were pulled down overnight, ahead of key central bank decisions to be rolled out this week, and as Omicron uncertainty clouds markets yet again. Moves were small especially with Fridays "Quadruple witching day" where contracts on options, futures, equities, and indices expire.
Meanwhile, focus was steady on the last meeting minutes of the year from the US Federal Reserve as hawkish expectations spurred some market action. Investors have started to weigh in signals on accelerated tapering and signals for quicker rate hikes in 2022 after CPI showed rising levels of inflation.
CPI data climbed 0.8% from its 0.7% forecast, yet investors didn't take it negatively as the higher the inflation, the quicker the priced in rate hike.
On Wall Street, Stocks reversed gains, down from Friday's highs, as several airlines and travel-related stocks tumbled on worries of Omicron. The S&P 1500 airlines index dropped almost 3%. Other sector indices also fell on the S&P except for Real estate and utilities.
Tech stocks on the Nasdaq were also seen correcting despite JP Morgan raising its price target for Apple, as it steps closer to becoming the first company to hit $3 trillion in market value.
In the currency market, the dollar continued to rise, supported by the possibility of hike rates in 2022, helping the USD take control over other major currencies. Especially against the GBP and the Euro. The Euro has been losing stance against the USD or rate hike headlines particularly with expectations for the European Central bank to keep its stance dovish.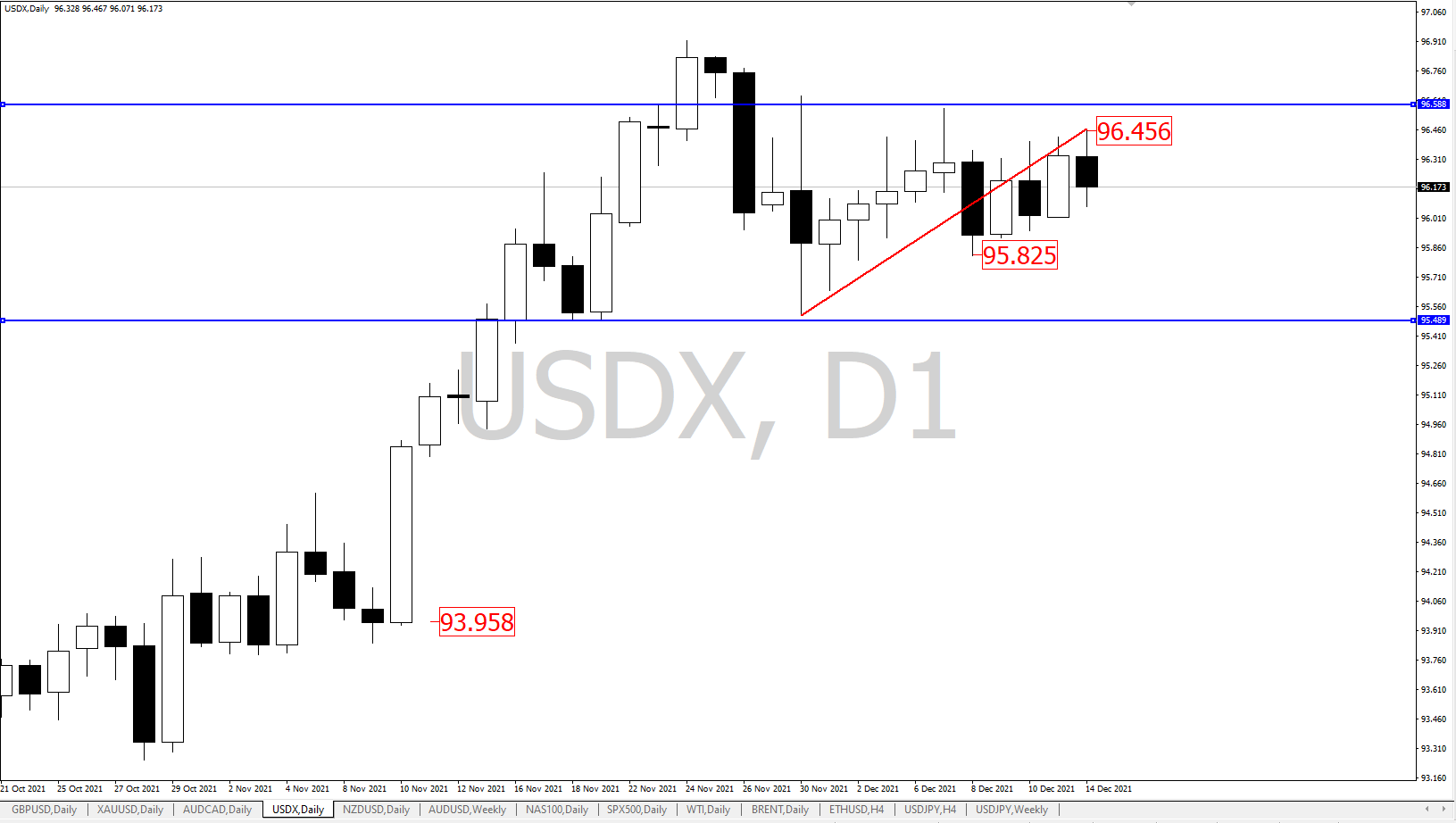 The Swiss franc fell to 0.9219 francs against the USD as well.
And in Commodities, Gold prices traded in a narrow range at levels of 1787, moving a little ahead of ques from central bank meetings.
Oil too declined on Omicron worries affecting fuel demand globally. WTI slipped 0.5% back to $71.