An Oil Surge and A Merkel Loss. What's Up Markets?
Risk Sentiment in global markets improves, as investors shrug off Evergrande fears and commodity-infused inflation fears. Oil prices were able to go past its July peaks on the back of some output disruptions along with pricing in the winter season.
Oil prices had jumped 80% this year so far, with Brent now heading towards $80 dollars while trading between the range of $78 and $79. The American Petroleum Institute and Energy Information Administration have reported significant draws in U.S. crude with stockpiles closely around a 3-year low.
Oil prices opened with a gap in the Asian session this morning, As investors remain bullish especially after Goldman Sachs projected higher figures of its end-of-year forecasts from $80 to $90.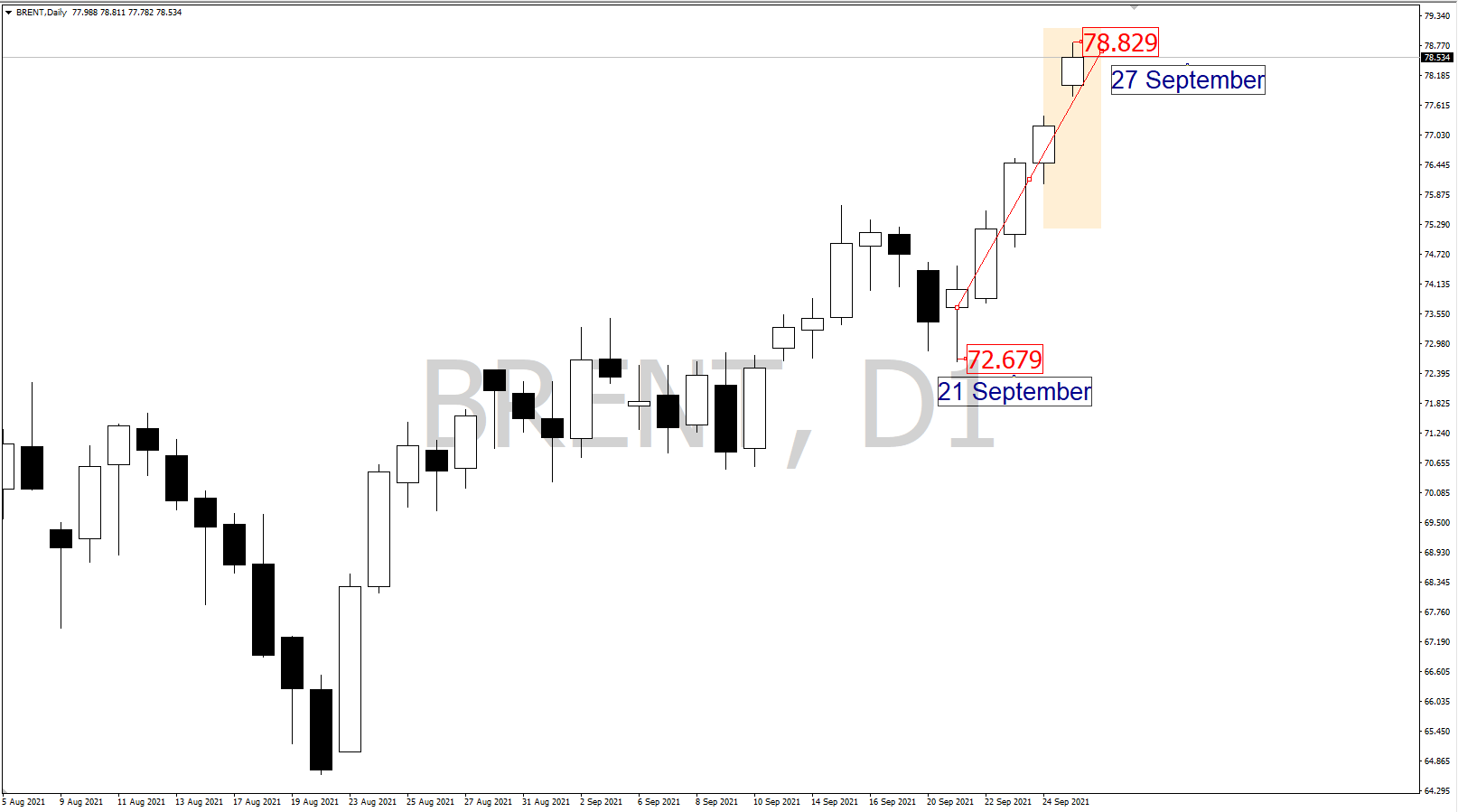 Brent on the Daily Frame reaching its $78.82 peak
In other commodities, Gold recouped some losses back to levels of $1,759. With decreasing concerns over the whole Evergrande debt situation.
In the currency market, The Euro stood flat at $1.171, as investors digest a center-left social democratic victory, the first of its kind since 2005. The new government took the Euro to new lows of $1.1684, close but not too close to its key support of $1.1674.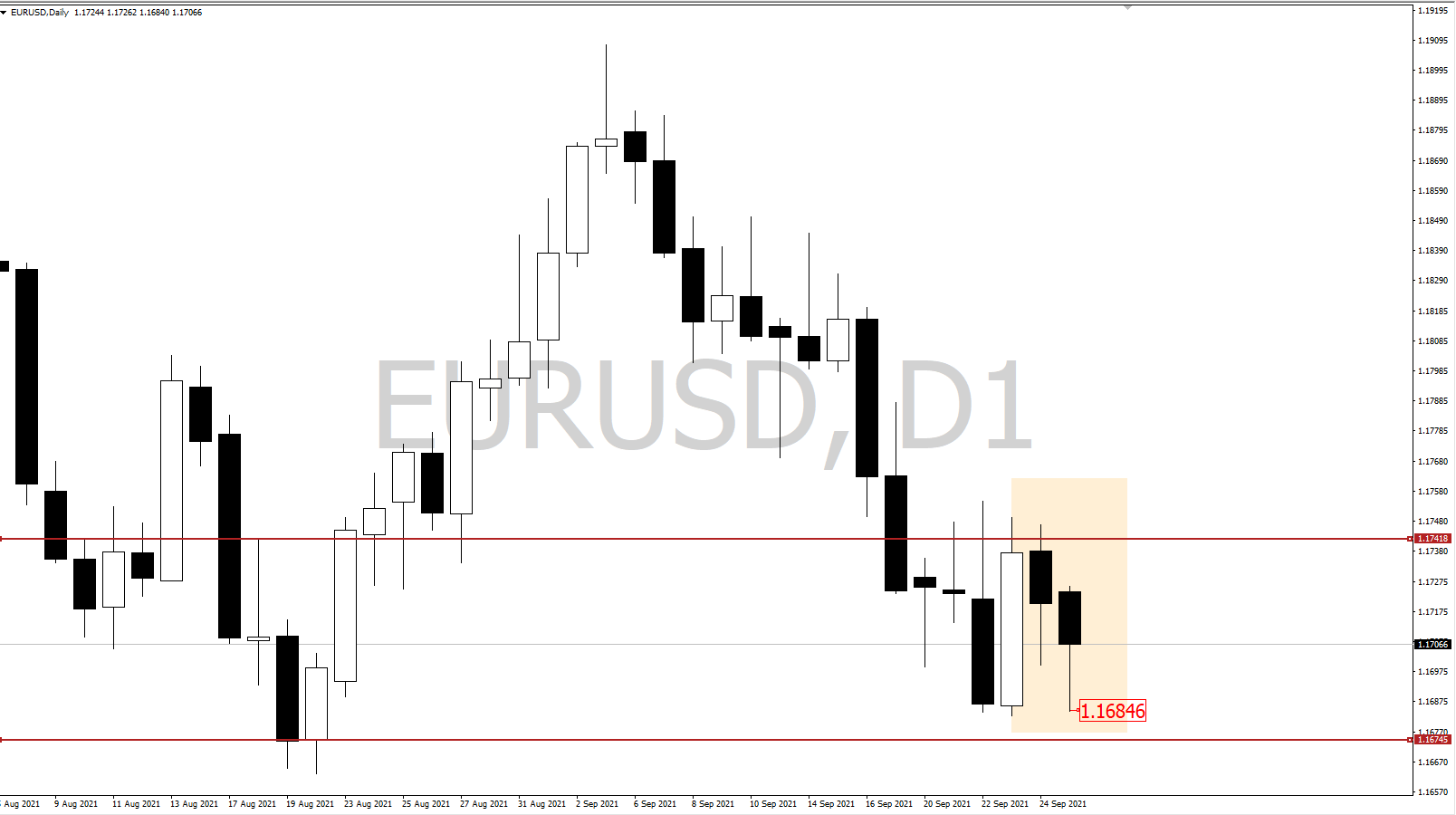 The EURUSD on the Daily Frame
On the calendar, Focus will remain on the $1 trillion infrastructure bill prompted by Biden, the House of Representatives are due to vote this week. Several central bank members are due to speak this week including Jerome Powell who will testify this week Infront of the congress to discuss the 2 most important mandates, the labor market, and inflation.