Eye on markets: What is August hiding for investors?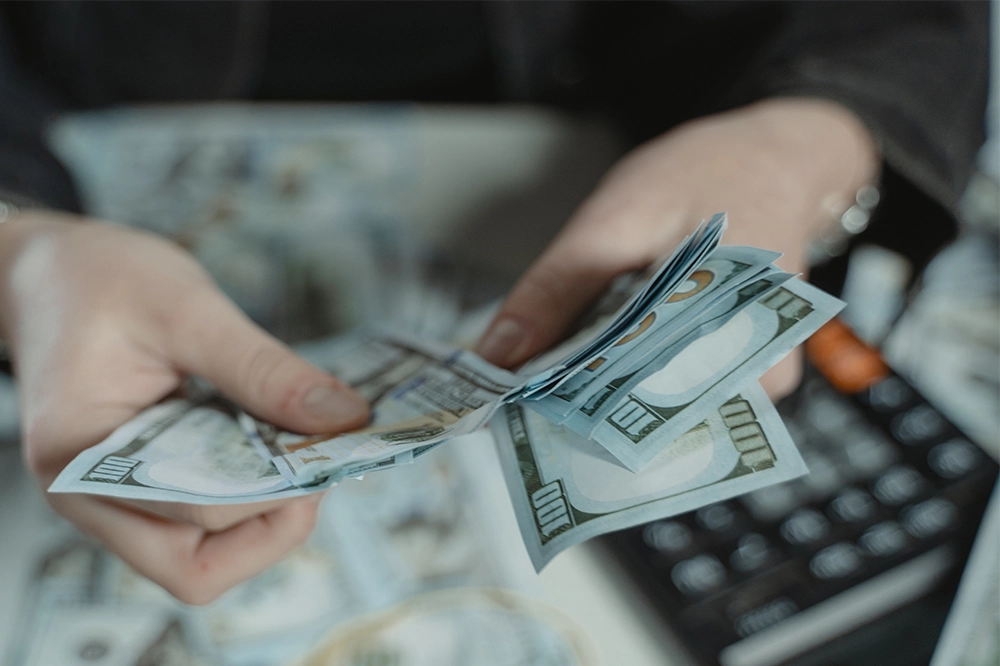 August kicks off with manufacturing surveys from around the world, which could give a boost to investors in markets.
- Friday's data from the United States seems to show that the US economy has slipped into recession. This is commonly defined as two consecutive quarters of GDP decline, which is what happened in the US. The Fed, the White House and economists all say that the economy is not in recession based on broader measures of activity.
- The big economic focus for this week will be the monthly U.S. jobs report on Friday. The forecast for this data is 250 thousands, while the previous record was 372 thousand.

Equities:
- In Wall Street, U.S. stock futures traded lower in Asia after both the S&P 500 and Nasdaq posted their biggest monthly percentage gains since 2020. US shares finished last month with positive performance, as Amazon and Apple soared. Earnings from both companies exceeded analysts' estimates after the US Federal Reserve hiked rates 75 bps in the week, triggering Wall Street's rally that carried on until the end of the week.
- While U.S. corporate earnings have mostly beaten lowered forecasts, analysts cautioned that only 60% of the consumer discretionary sector had reported and it was under the most pressure given inflation concerns for consumers. The Dow Jones climbed 241 points, or 0.74%, to 32,852. The S&P 500 closed the week gaining 57.86 points, or 1.42%, to 4,130.29, while the tech-heavy Nasdaq rose 52.4 points, or 0.41%, to 12,954.8.
-----------------------------------------
Currency Market:
- The U.S. dollar lost ground for a second week last month to stand at 105.650 on a basket of currencies, compared to its recent peak of 109.290.
- USD/JPY fell 0.8% to 132.12, just above the fresh six-week low seen earlier in the session, with the Japanese yen the prime beneficiary of the lower U.S. interest rate expectations.
- EUR/USD rose 0.1% to 1.0230, benefiting from the dollar weakness, but gains are tenuous after German retail sales suffered their sharpest annual fall in decades in June.
- GBP/USD rose 0.2% to 1.2195 ahead of Thursday's Bank of England meeting.
- AUD/USD rose 0.4% to 0.7010, after touching a six-week high of 0.7032 in the previous session.
- USD/CNY rose 0.1% to 6.7533.

-----------------------------------------
Commodities: Gold
- The drop in the dollar and yields has been a relief for gold which stood at $1,760 an ounce after bouncing 2.2% last week.
- Gold posted the second weekly gain in a row, with the best performance in months.
- What it started as a correction, after falling to test the critical support around $1,680, it has become a strong rally that could add to gains if the price holds above $1,750.

-----------------------------------------
Commodities: Oil
- Oil prices drifted back as the market waited to see if this week's meeting of OPEC+ produced an increase in supply, even if only minor.
- OPEC+ sources said the group will consider keeping oil output unchanged for September and a modest increase would be discussed.
- A decision not to raise output would disappoint USA after President Joe Biden visited Saudi Arabia last month hoping for a deal to open the taps. WTI shed $1.35 to $97.27 per barrel, while Brent lost $1.04 to $102.93
ـــــــــــــــــــــــــــــــــــــــــــــــــــــــــــــــــــــــــــــــــــــــــــــــــــــــــــــــــــــــــــــــــــــــ
For more articles click here